By BlackEmpress368
September 30th was star studded, and filled with just as much glamour at the 5th Annual Image Entertainment Distinction Awards. Also know as the IED Awards. The ceremony took time to honor community servants, artist, and musicians creating a legacy through entertainment and/or community activism.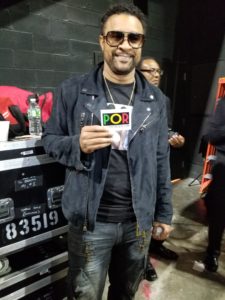 Dancehall superstar Shaggy hosted the event, alongside Love and HipHop's New York star Tara Wallace, who was fashionably draped in an off-white slinky sequence dress accented with shimmery shoulder length tassels.
There was an array of performances which included a phenomenal rendition of "Fool's Paradise" from Meli'sa Morgan, who was also the IED Image Award recipient.
Keisha Martin made us Brooklynites proud as she paid tribute to the Queen of Reggae, Marcia Griffiths who was the recipient of the "Jammins Event" Lifetime Icon Award. Presented to her by Sharon Gordon.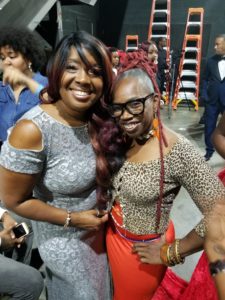 D'Angel graciously accepted her IED "Suede" Empowerment Award, while also reminding us why she definitely lived up to the award's title! The Dancehall Diva proceeded to perform A cappella after being told her time was up.  The crowd cheered her on as she belted out every note!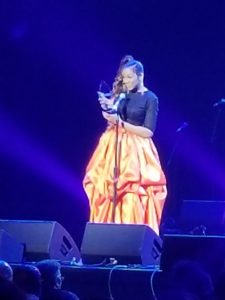 Hip-hop Legend Rah Digga received the IED Music Hall of Fame Award.  Her acceptance speech/rap is a testimony to why Black Girl's got that magic!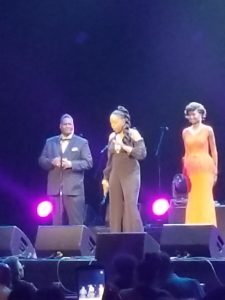 The Community Service Awards were deservingly given to State Assembly Member Nick Perry, and Congresswoman Yvette Clarke, who gave a unifying speech recognizing the contributions of immigrants, and insisted the audience to maintain resistance to the unfair policies of Orange Man number 45!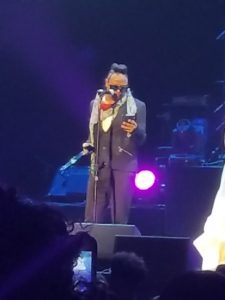 The audience also witnessed the recognition of photographer Roland Hyde,  DJ Roy Walters, international star, Maxi Priest, the legendary Soca King, Mighty Sparrow, Glenn A. Gerber, with Rebecca Freedman, representing the wrongfully incarcerated,  and a 2017 Proclamation Award given to a surprised Orville "Shaggy" Burrell!
Power of Reggae would like to take this time to thank Madonna Williams, CEO of the IED Awards for her classy hard work, dedication, and consistency for the recognition of those within the entertainment industry and community.
We appreciate you. Job well done Diva!