By BlackEmpress368 Photos by JenG
On September 8th, BB King's was the host venue for the Royal family of Reggae, Morgan Heritage! It was one of several New York stops on their Avrakedabra World Tour. The night was quite brisk, but not at all a deterrent for the many patrons who came out in full force! Heating up the vibes were DJs Top Notch, and Fyahrama. Talk about a blazing chemistry!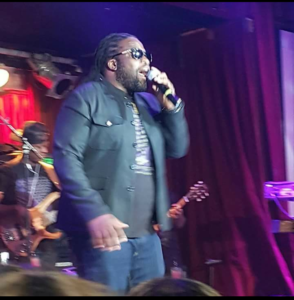 1:15AM approaches and the main event begins! First on the playlist, Strictly Roots, followed by Don't Haffi Dread, and Talk Dem Ah Talk. The family performed their main hits that so many of us love to sing along to, as well as an array of legendary hits from various Reggae and Dancehall artist such as Peter Tosh, Sister Nancy, and Beenie Man, setting the tone for an all around waist wining, hand swaying good time!  They closed the show with She's Still Loving Me, and Reggae Night, followed by an intimate meet and greet in their dressing room. What a sweet way to start the weekend!