Kelissa Leaves Brooklyn Spellbound
By Mandy Marinelli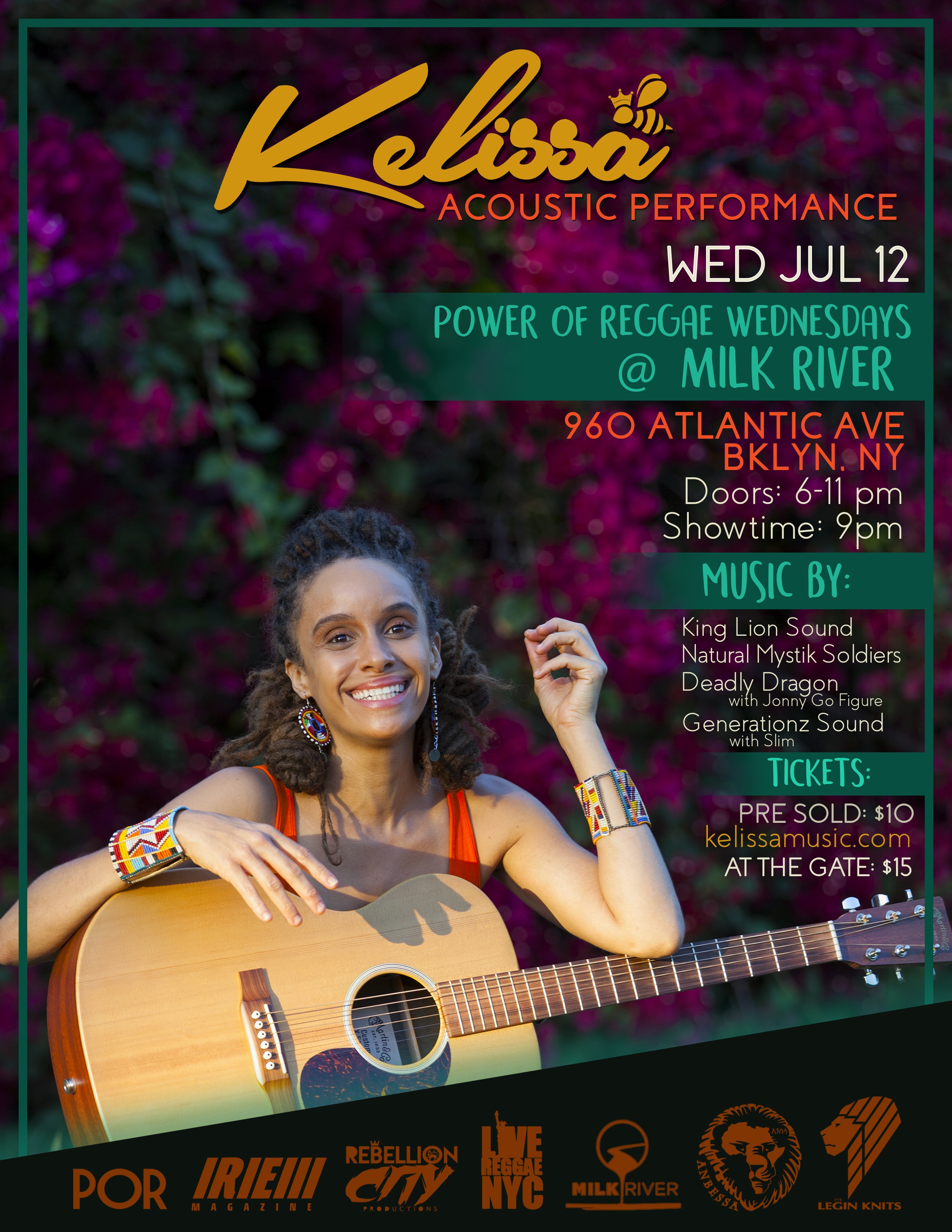 Wednesday, July 12th was another successful event for Power of Reggae at Milk River thanks to the vibrant energy and voice of rising star, Kelissa Anbessa. We learned a lot about Kelissa's musical upbringing and life experiences during her interview with Power of Reggae and TGM Radio on Monday, July 10th. Kelissa was born and raised in St. Andrew, Jamaica and also spent time living in Kingston. She grew up in a musical environment, which interested her from a young age as her parents were both part of the reggae band "Chakula." Her musical journey continued when she studied in California and lived in Africa.
The only thing better than her voice, is the energy that Kelissa brings to a room and she seems to only choose to share the stage with artists who carry that same positive energy.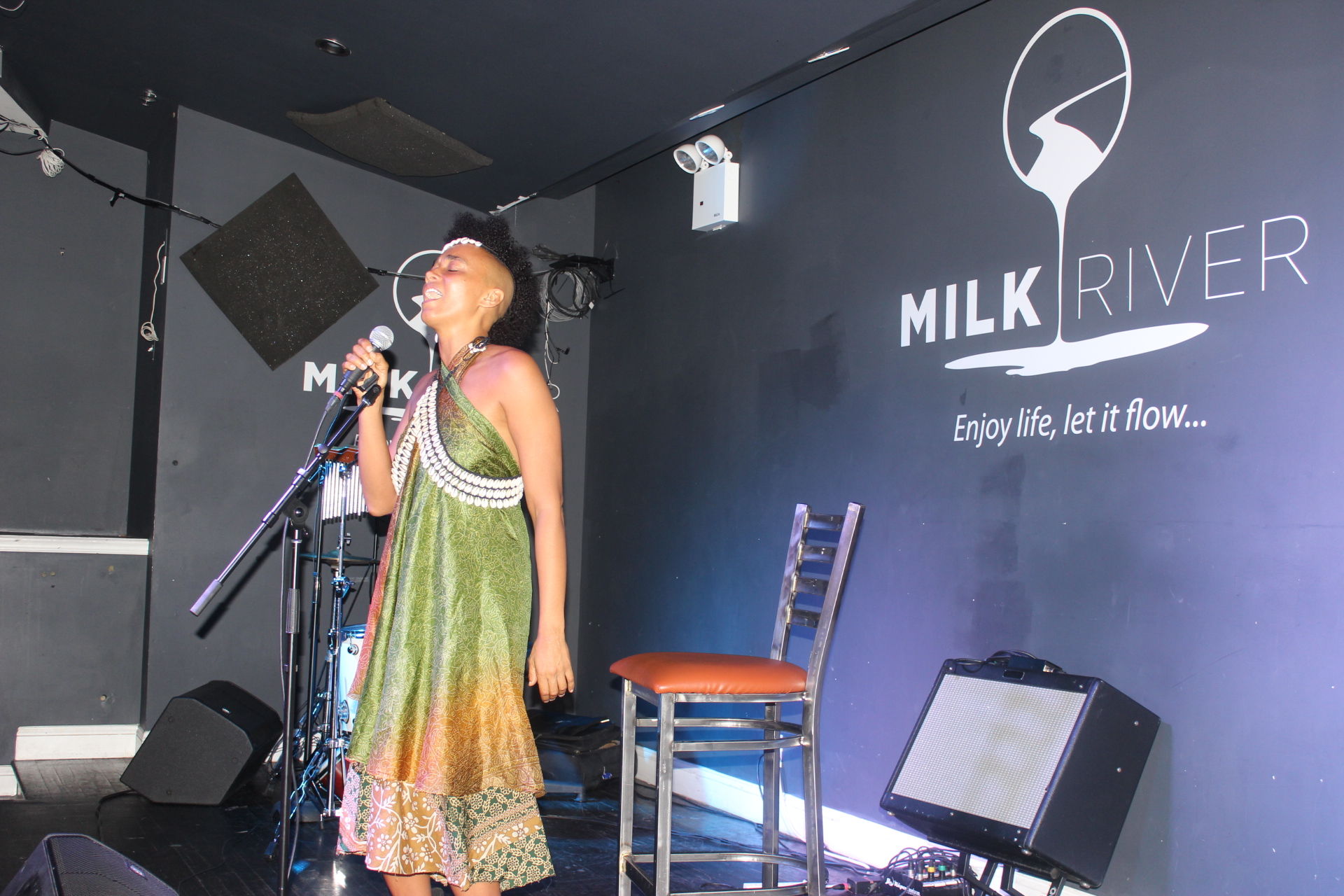 The show opened with another powerful female, Khepe-Ra Maat Het Heru, who is another unique and passionate individual with an incredible voice. She also took time to speak and inspire about social issues affecting us as a people and the world. At this Milk River event, the energy in the room could be felt by all as Kelissa's passion and humility resonated with the audience from the moment she stepped up to the microphone.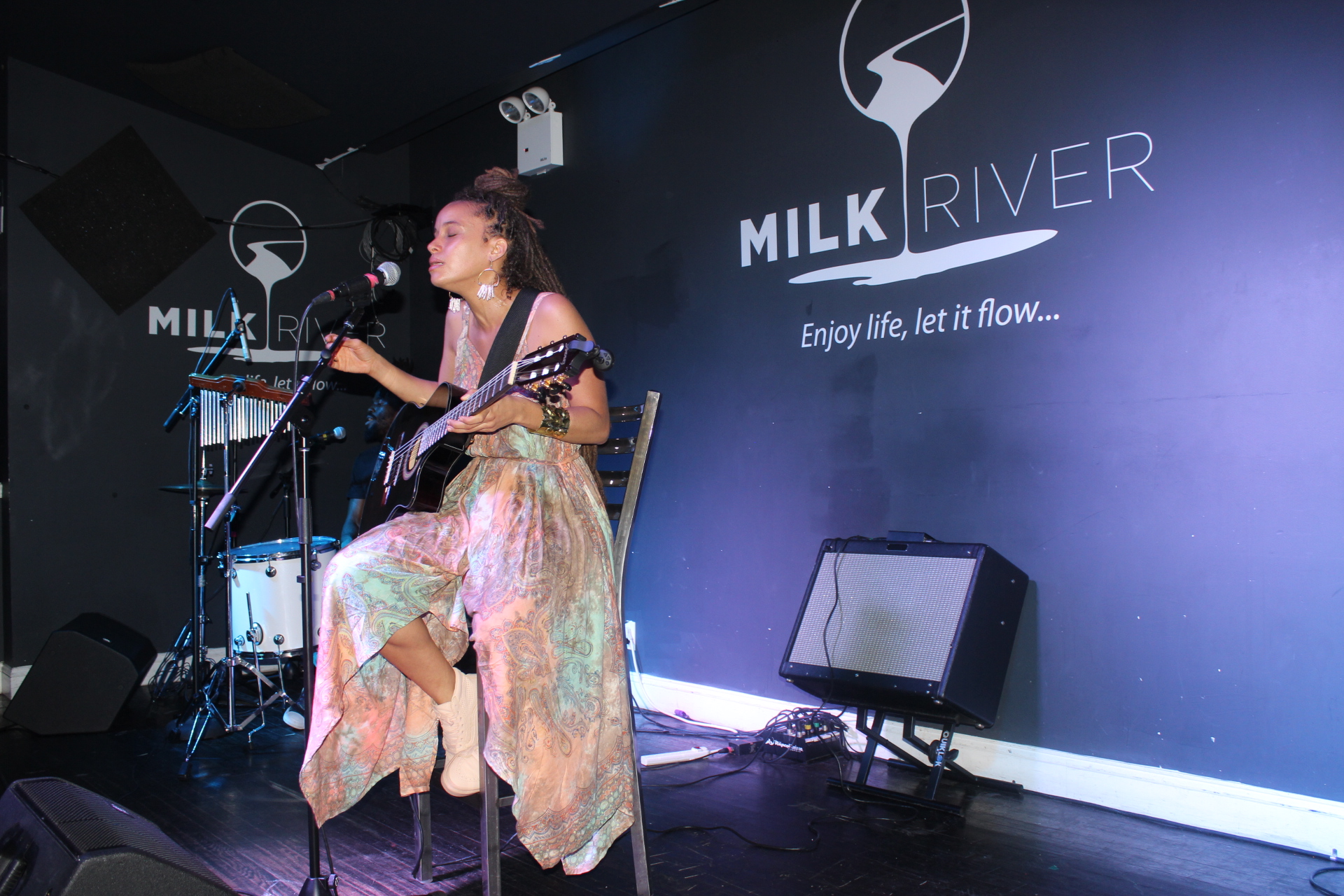 Before singing each song, Kelissa spoke to the audience about her experiences and thoughts and all eyes were on her at all times. Kelissa sang songs from her new Spellbound album, such as "Spellbound" and "Wake Up and Live." Her lyrics are powerful and the words could be understood clearly during this special acoustic performance.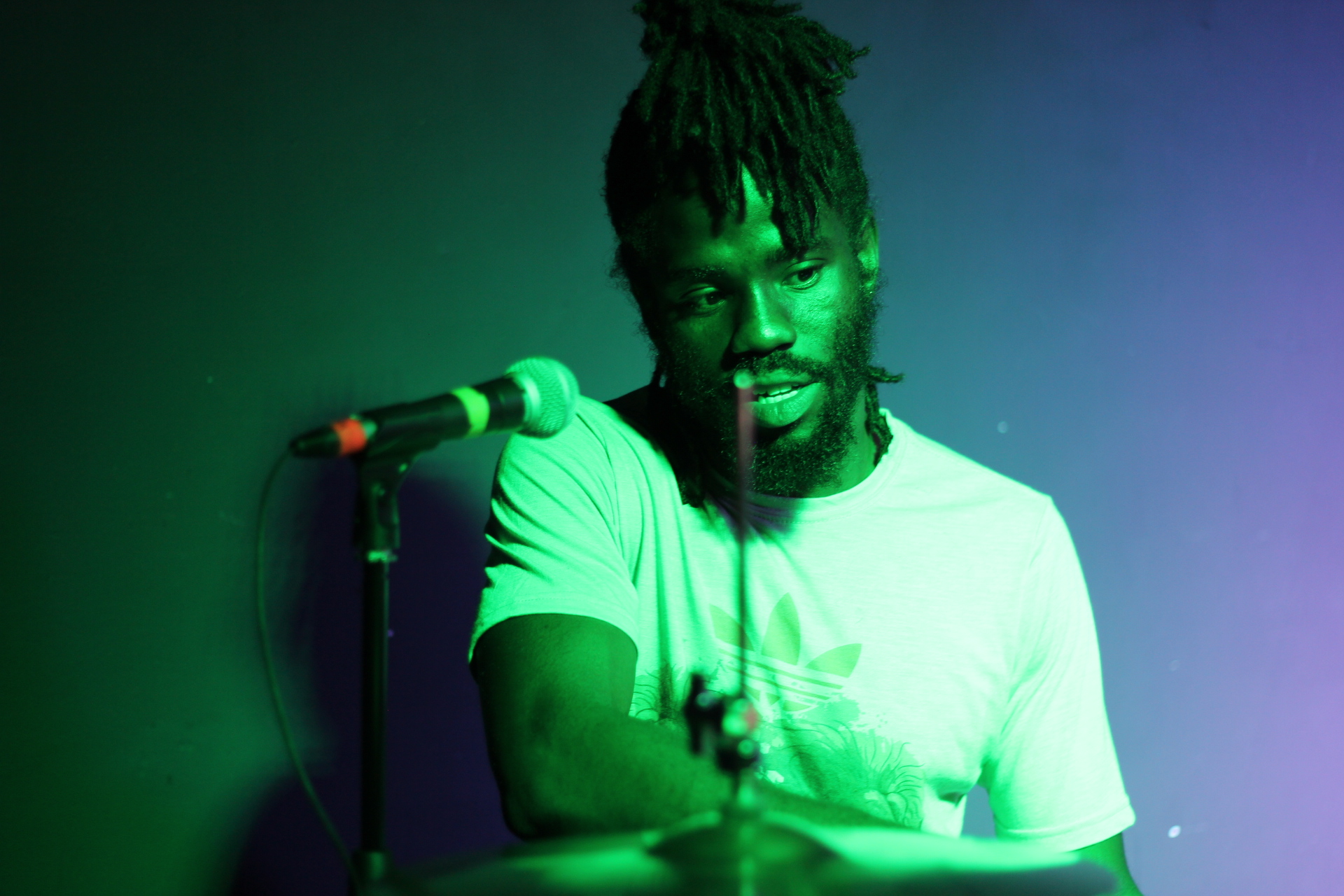 Another highlight of the performance, was her choice to have Hector Lewis, the "Roots Percussionist," with her on stage playing the drums alongside her. His seemingly effortless contribution of that roots reggae beat was truly the icing on the cake.
Kelissa has a presence about her that cannot be put into words, you have to see her perform live or meet her to understand. Even Chronixx, with whom she toured on the Chronology tour, was found in the audience at Milk River to support Kelissa. You can tell that her love for the music is so real and that she wants to share that joy with the world . She also took the time to meet and greet all of her fans after the show and actually listens to what they have to say, which is not something that all artists take the time to do. If you have the chance to see Kelissa perform live, please do so! She is a true artist of the mind, body, and spirit.