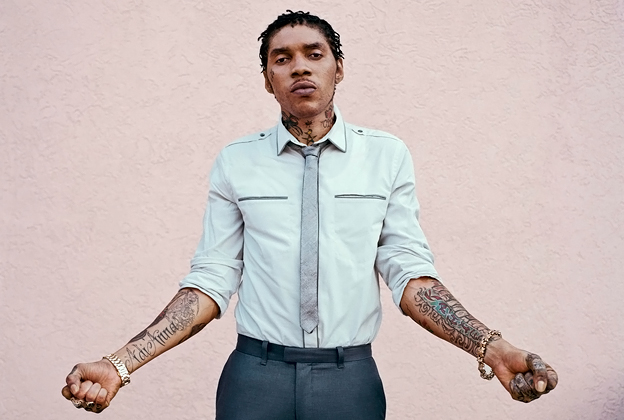 To many Ghetto youth, in Jamaica and abroad, Kartel a.k.a. WURL BOSS is seen as more than an artist, but a HERO of sorts. The fact that he used his talent to somewhat escape the horrors of ghetto living serves as inspiration to many. As a matter of fact, you would be hard pressed to find a dancehall artist in this time that isn't inspired somehow by Kartel. Gleaner contributor Devon Dick states in a recent article:
A national hero is not perfect but inspires the citizens to greater heights.

Because Kartel is the best lyricist in Jamaica is not enough. The lyrics would have to challenge the status quo; empower people to produce their best; change the violent culture and 'informa fe dead' mantra; risk life and property for speaking out about the ills of society.
Dick goes on to say Tremaine Brown, a deportee from England, is a way more worthy candidate.
https://www.youtube.com/watch?v=KQm4CwWNCS0
Tremaine Brown, a deportee from England, is a better candidate for national hero because he jumped into a gully with rushing water and strong current and saved a boy, Renaldo Reynolds. A reporter asked Tremaine what reward he was expecting and he said he was expecting nothing because he did it out of love. Tremaine, son of a revivalist pastor, cannot swim but risked his life and got injured for a boy he did not know.

Our national heroes are persons who risked their lives for the betterment of Jamaicans. They epitomise a life characterised by sacrificial living – putting the needs of others above their own; ensuring the upliftment of the nation; giving their all. That's what national heroes are made of. So, who wants to be a national hero?
One can argue that Tremaine, being a deportee isn't an absolute angel himself as well as Kartel inspiring more yutes to do music may have saved them from poverty and violence. I guess we all define HERO in our own way.