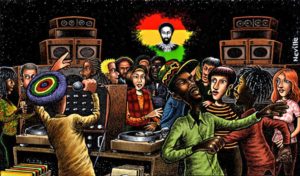 Immediate warning: Ultimate satisfaction guaranteed after you indulge in the Power of Reggae.
When asked "What does reggae music execute for you?
"Roots reggae is like the vibe of a perfect Saturday morning…waking up on fresh clean sheets to the smell of coffee…knowing that the house is clean and my loved ones ain't far away. it just puts my spirit at ease. Dancehall and soca give me a serious boost anytime I'm feeling low. I just can't help but dance! and dance is the cure for most things for me." M.M Foxworth
"Reggae music highlights a deeper range of thought and how we each process the message individually in its purest form," Angela R.W
"Memories of my father." Whyett B. responded
Sunrise to sunset, the sounds of reggae music will continue to provoke the negativity in minds, hearts and souls; and continuing to influence generation after generation.  Songwriters, producers and performers stir up an arousal within us, on purpose. "Get UP Stand UP, Stand Up For Your Right,"  (Bob Marley's Lyrics in "Get Up, Stand Up") I call it the "warp zone of tranquility." I love the simplicity of the Roots Rock Reggae. Since the 70's, lyrics have been so relatable regardless of the year it was produced.
Whether you're in times of sorrow or happiness, reggae music is the go to for inspiration to continue on your journey. The positive word sound carries messages to empower us, regardless of circumstances. Some artiste in reggae whom my influences come from are Bob Marley, Peter Tosh, Judy Mowatt, Marcia Griffith, Sister Carol, Akae Beka, Queen Ifrica, Jah9 and many more.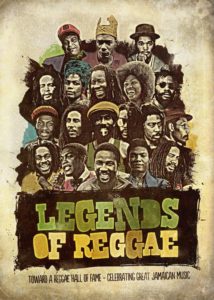 You can't turn away from the explosive way instrumentals dance together, becoming a hypnotic state. Sing along! "One good thing about music, when it hits you feel no pain, hit me with music," Lyrics from "Trench town Rock" by Bob Marley & The Wailers Bob Marley. Then more relaxing lyrics  "Play I some music, this ah Reggae music, Play I some music, This ah Reggae music, Root, Rock, Reggae, This ah Reggae music," noted Bob Marley. He used his voice as a weapon, with conviction in his message/lessons. So remember daily to ride the waves of high frequencies from the Power of Reggae.
In closing, let's start a forum for us to build a strong connection on POR. I would love to hear from you. "What does reggae music execute for you?" "Which artiste attracted your interest in reggae music?"
Leave your comments below please.
Written By Janel To The Core