2017-08-01 0 Comments
Jamaica Music Conference in NYC!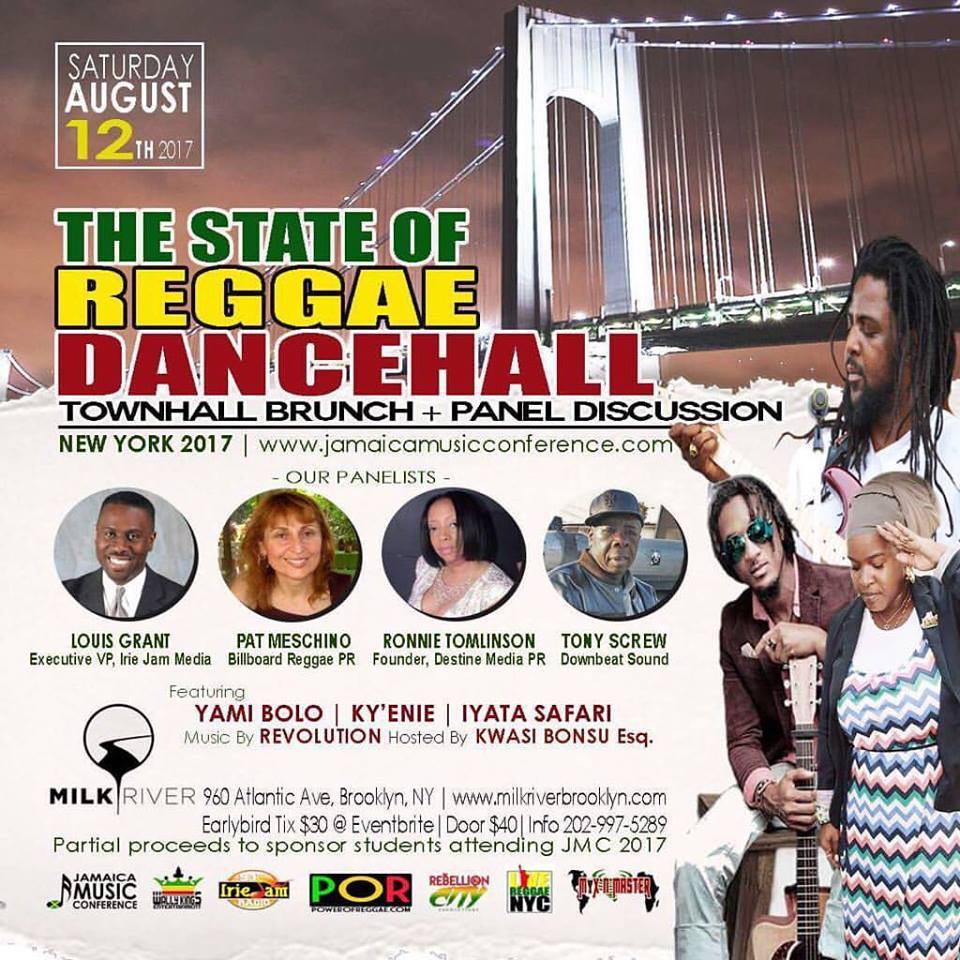 The JMC State of Reggae Dancehall Town Hall NYC – Brunch + Panel Discussion
Saturday, August 12, 2017
11:00 am – 3:00 pm
Milk River Restaurant & Lounge, 960 Atlantic Ave, Brooklyn NY
Info: 202-997-5289
*Tickets: Early bird – $30 / At door – $40 (includes entry fee and brunch)
The Event
Independent music industry professionals operating in Reggae and Dancehall are not connected and are often not aware of the resources and networks available to them to help enhance their knowledge and skills, and ultimately attain maximum success.
The JMC State of Reggae Dancehall Town Hall is a platform created by the Jamaica Music Conference (JMC) to connect independent music professionals throughout the diaspora to examine the challenges facing Jamaican music and discuss solutions to the identified challenges. The town hall features a panel discussion, networking activities and artist performances.
Next Event
2017 Jamaica Music Conference
November 9 – 12, 2017
Kingston, JA
www.JamaicaMusicConference.com
---