When:
2017-04-14 @ 9:00 am – 2017-04-16 @ 6:00 pm
America/New York Timezone
2017-04-14T09:00:00-04:00
2017-04-16T18:00:00-04:00
Where:
Hotel Campestre Valle de Anton
00507
00507 Coclé, Cocle
Panama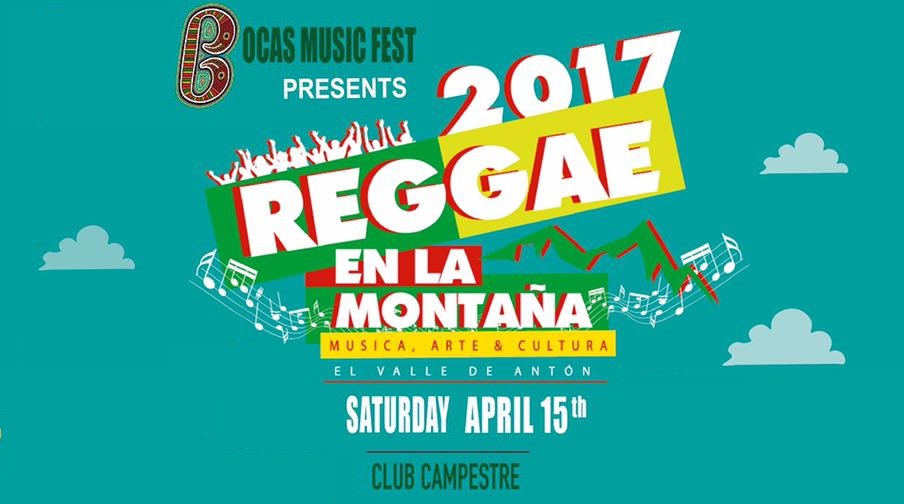 Peace, love, and conscious reggae music!
Bocas Music Fest presents Reggae en la Montaña in April of 2017 is a live concert event of first class performances with full bands by prominent international Reggae and outstanding local and invited artists.
Please see website for complete artist lineup, schedule of performances, and more:
http://www.bocasmusicfest.com/
Please note that all attendees are required to present legal identification when entering festival grounds. The purchase of an admission ticket will allow you access to the event. However, ticket purchasers are solely responsible for securing their travel and accommodation arrangements. Please make these arrangements well in advance of event dates.

Tickets are now on sale!.
Get more info at http://www.bocasmusicfest.com/home.html