When:
2023-06-15 @ 5:45 pm – 7:15 pm
America/New York Timezone
2023-06-15T17:45:00-04:00
2023-06-15T19:15:00-04:00
Where:
AMC 19th St. East 6
890 Broadway
New York
NY 10003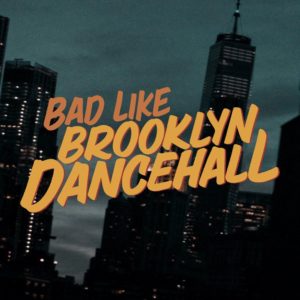 Bad Like Brooklyn Dancehall explores the '80s and '90s emergence of dancehall as Jamaican immigrants brought the music, dancing, and vibes of their home to New York City. Nicknamed the 15th Parish of Jamaica, New York City became home to an influential movement that saw dancehall rise alongside hip-hop and eventually spread across the country.
Executive produced by Shaggy, this documentary brings in heavy hitters like Sean Paul, Ding Dong, and many more, including Shaggy himself, to tell the story. With never-before-seen archival footage that bridges the journey from Kingston to Brooklyn, this film will delight not just dancehall fans but believers of the power of music to bring people together. The film is an experience that will have you on your feet dancing. ––Faridah Gbadamosi
*Rush Tickets only available at the venue
Rush will be offered when advanced tickets for a screening or event are no longer available at venues. The Rush system functions as a standby line that will form at the venue approximately one hour prior to scheduled start time. Admittance is based on availability and will begin roughly 10 minutes prior to program start time. Rush Tickets are the same price as advance tickets and are payable upon entry.
Instagram @DancehallFilm