2017-05-02 0 Comments Editorial
Chronixx/Kelissa @ Brooklyn Bowl!
Seamless….
If I had to use one word to describe the Chronixx / Kelissa concert at Brooklyn Bowl on Monday night, that's the word I would use. Luckily, I don't have to use only one word, and for all of those who couldn't make it, let me explain what I mean:
The Zincfence Redemption band is the backing band for Chronixx, and they receive billing on his tours – which means they were on the flyers and on the marketing materials – promoted as Chronixx and the Zincfence Redemption band.For starters, I wouldn't usually begin a review of two amazing headliners' performances by talking about the backing band, but it's a must to give credit where credit is due. The band held down the entire show, and here's where the seamless part comes in, because they were Kelissa's backing band, too.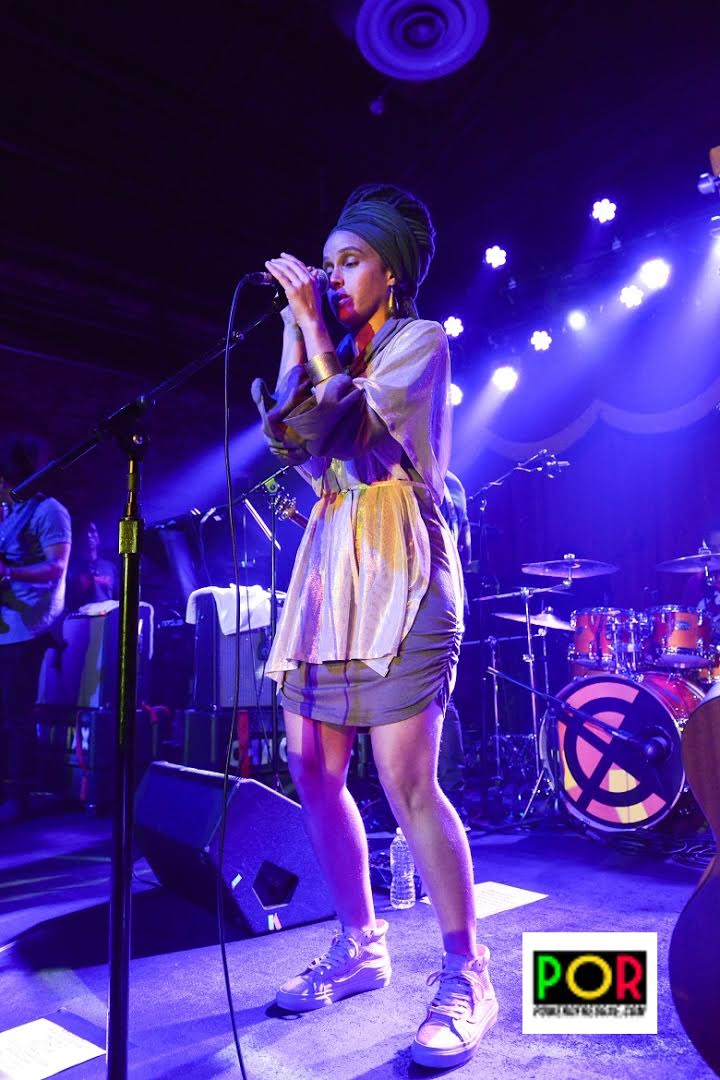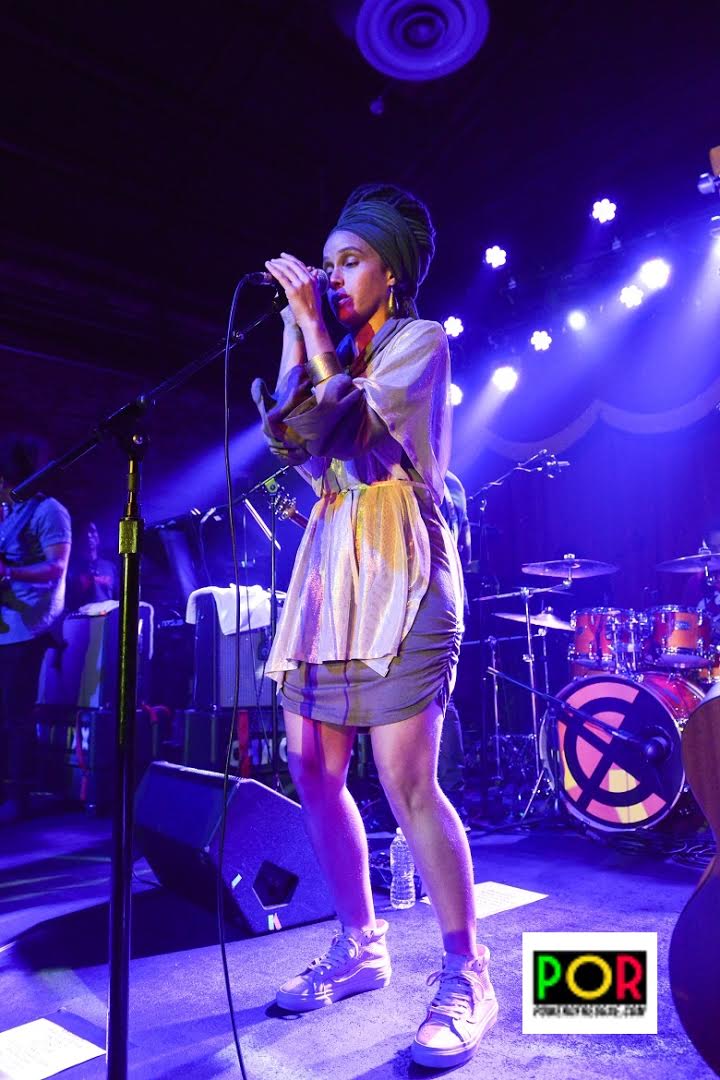 Normally, when you go to a concert, there is downtime between the two bands' set-changes –sort of like an intermission at the halfway point of a really long play – meanwhile, at the Chronixx / Kelissa show, there was absolutely no downtime between the two artists with a seamless transition. The backing band was, quite frankly, amazing and considering that they were on stage for longer than both artists, they practically stole the show.
I say that they "practically" stole the show because Kelissa and Chronixx are such big personalities on stage that to overshadow them would be a difficult feat for any backing band, though, Zincfence Redemption came close.The band's name is eponymous with Chronixx's label, Zinc Fence Records, which he founded with the band, who have written for other artists as well as themselves. As Kelissa's backing band, Zincfence showed their diversity, catering to her sound perfectly with precision and ease. She took the stage gracefully, performing front and center mostly, though sometimes standing to one side at times to let the band shine and even playing the guitar.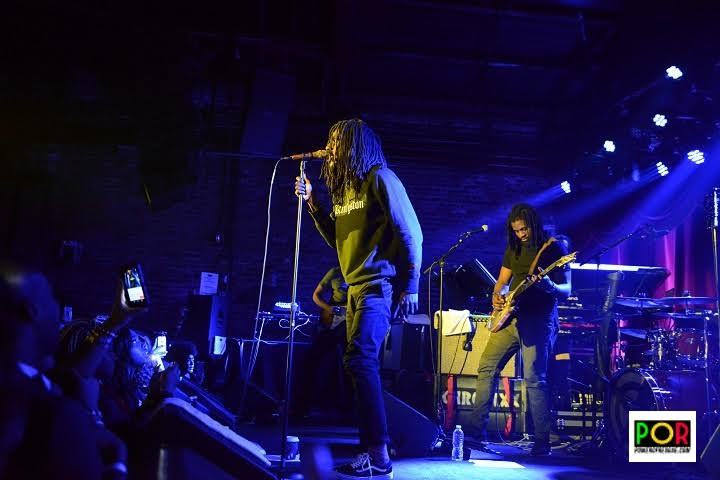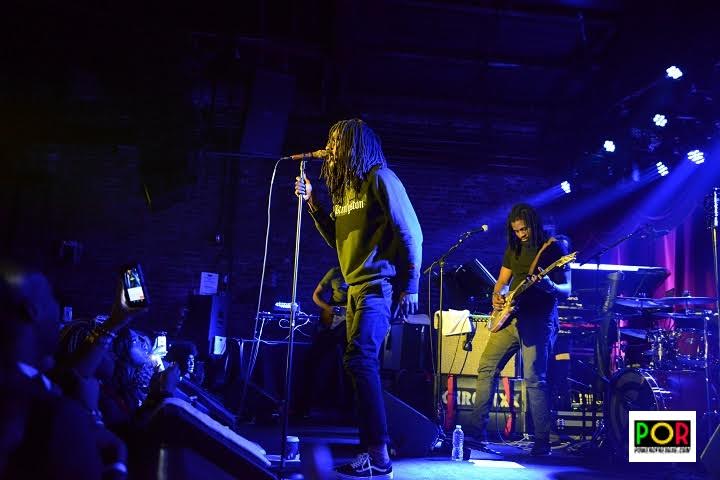 Kelissa's set as an opener might as well have been as a co-headliner, with just as many people crowded in the audience for her as for Chronixx – yet another way the show was seamless; because there was no set change – and Kelissa introduced Chronixx. And yet when Chronixx took the stage, you knew that he was the headliner.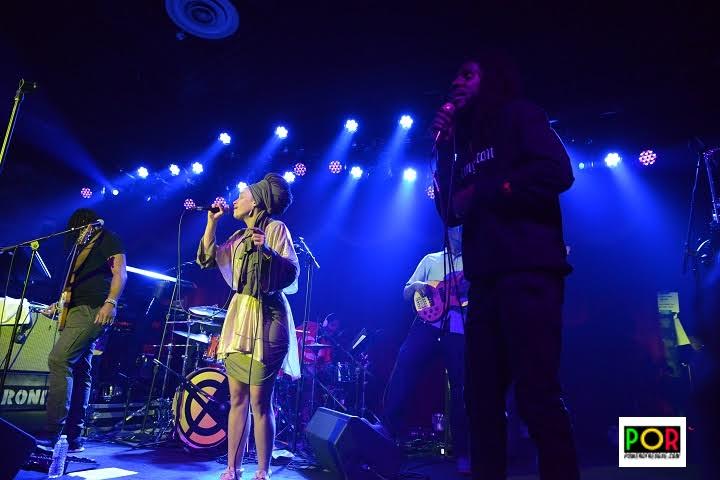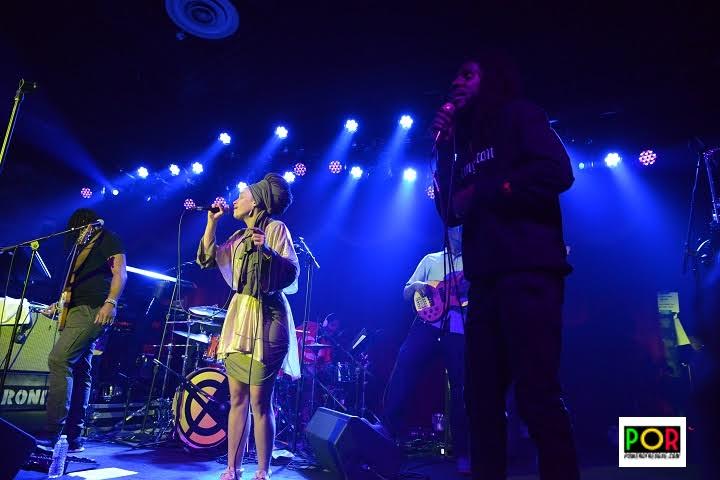 He was like an explosion on stage with a rippling effect through the crowd, and his music has been described as a "Reggae Revival", alongside other reggae musicians including Kelissa. And as his lyrical content revolves around themes of anti-war, romantic declarations and resiliency, it was that uplifting spirit that you felt through the crowd instantaneously.
Chronixx is currently touring the US with Kelissa and the Zincfence Redemption band. Catch them in your town!
Article by Marc Quadagno
---