ANYTHING GOES LIVE!
by- Black Empress 368
Riding on my bike, I enjoy a beautiful and clear Summer night with a soft breeze, hinting that Autumn is not far away. I arrive at the local hot spot, Suede Caribbean Restaurant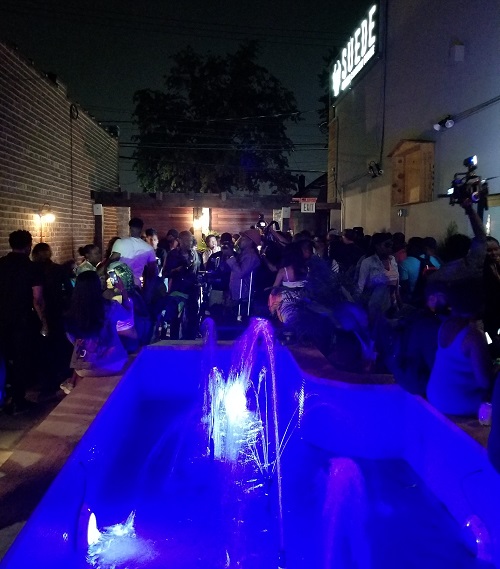 to DJ Norie's press party for his annual "Anything Goes Live" Concert Series.
As I enter I'm greeted with a hue of partygoers and flashing cameras. I turn and to my surprise I see Hip Hop reality show celebrity, Safaree,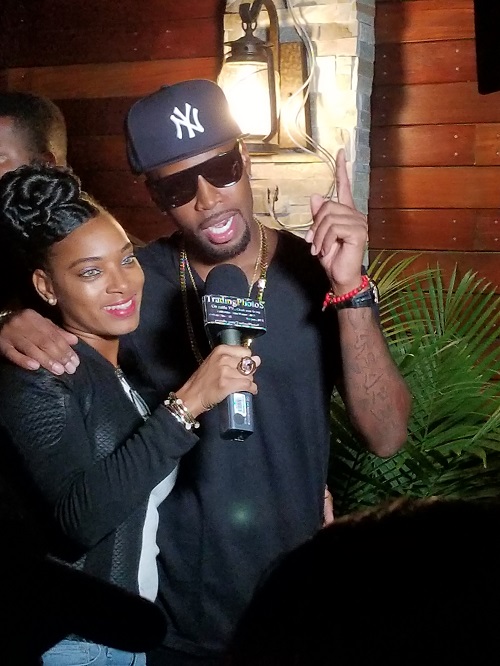 who unfortunately lost his uncle 6 days ago to a violent knife attack in his Palmdale home.  Safaree is slated to perform at DJ Norie's " Fire in the City" Concert this Friday at Irving Plaza.
Looking around,  I see a tall slender Sister in a black see-through 50s style dress, with a black camisole and skinny jeans. She's Carmel in color with a loose curly Afro, an adorable smile, and a spicy attitude.  She's known to many as DyDy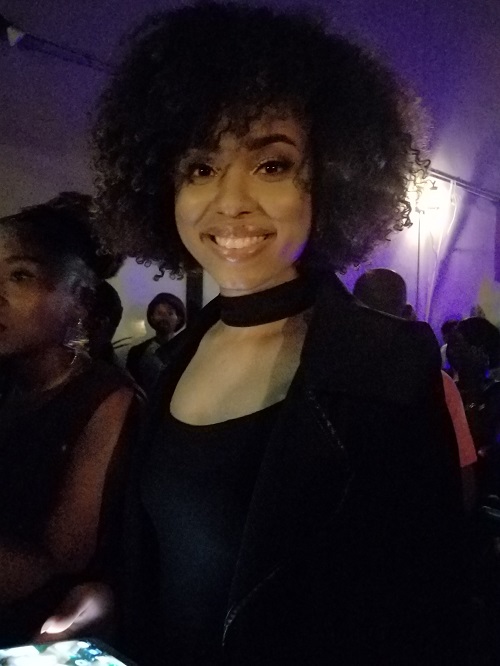 .  On the opposite side of the outdoor space is the voluptuous Dancehall artist Tifa, dressed in a grey mesh mini dress with a black body suit, black booty shoes, styled with shoulder length curly black hair
.  Catching the attention of any man within a five foot radius!
Meanwhile DJ Norie is graciously catering to the paparazzi, as onlookers sway to the music, chitchating and enjoying the vibe while sipping on their colorful cocktails.
Join the Power of Reggae family to see these artist and many more at the "Anything Goes Live Series" this Labor Day weekend. Click the link below for further information.
*POR wish to express our deepest condolences to Safaree and his family.