2018-06-26 0 Comments
Roots and Chalice Boatride!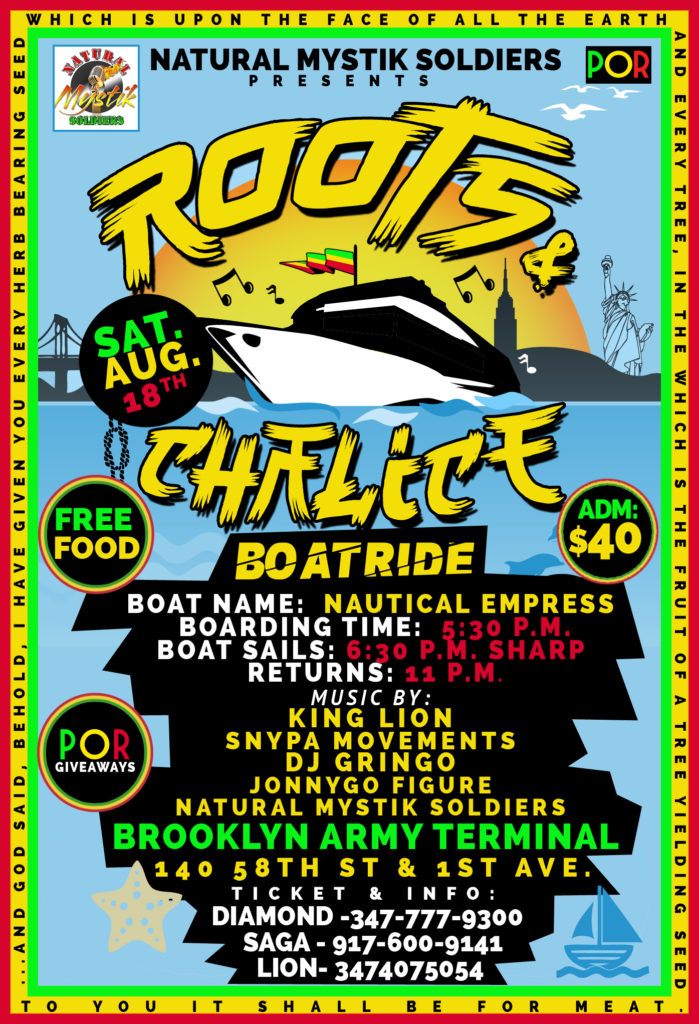 Natural Mystik Soldiers
Present
Roots And Chalice Boatride
Sat. Aug. 18
Boarding: 5:30 pm
Sailing: 6:30 pm Sharp!
Returns: 11pm
Music By:
King Lion
Snypa Movements
DJ Gringo
Deadly Dragon
Natural Mystik Soldiers
 Free Food…
And God said, Behold, I have given you every herb bearing seed, which is upon the face of all the earth, and every tree, in the which is the fruit of a tree yielding seed; to you it shall be for meat.
---